Content is main part of online marketing campaign. Content marketing is for all kinds of businesses & any type of business can take advantage of this marketing medium. 86% of B2C marketers and 91% of B2B marketers use content marketing. Content tells your customers that you are exist & it will help to get more clients & increasing website visibility.
Here are 11 great content marketing tools which help you!
1. Scoop.it
Shine on The Web
Scoop.it is a content curation tool that allows you to collect links and media from across the web, add your own perspective on it and publish it to your own page and across social networks. Scoop.it pages are SEO friendly and you have lots of options to personalize whatever you publish.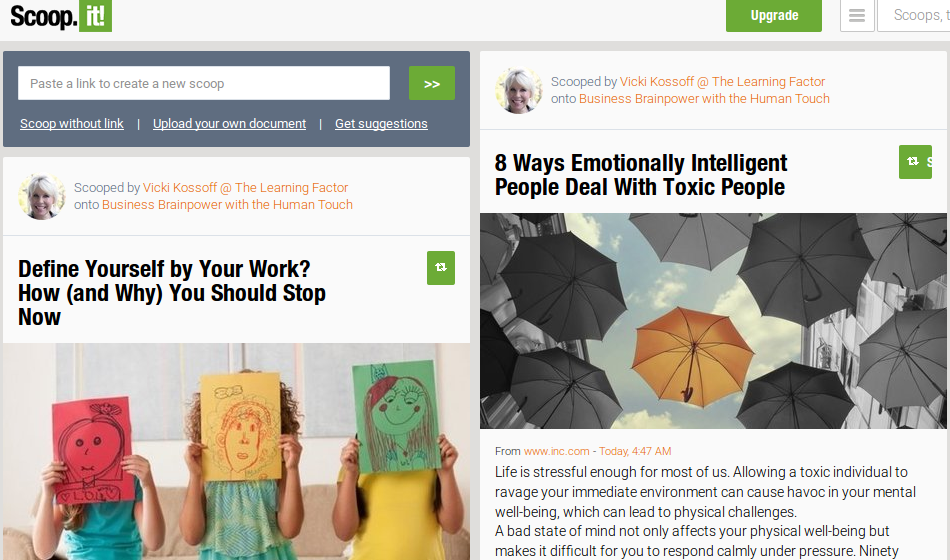 2. SlideShare
Upload, Share and Discover content on Slideshare
Discover, Share, and Present presentations and infographics with the world's largest professional content sharing community. SlideShare consists of more than 15 million uploads from individuals and organizations on topics ranging from technology and business to travel, health, and education. Share the content that matters to you with your colleagues, customers, friends and followers.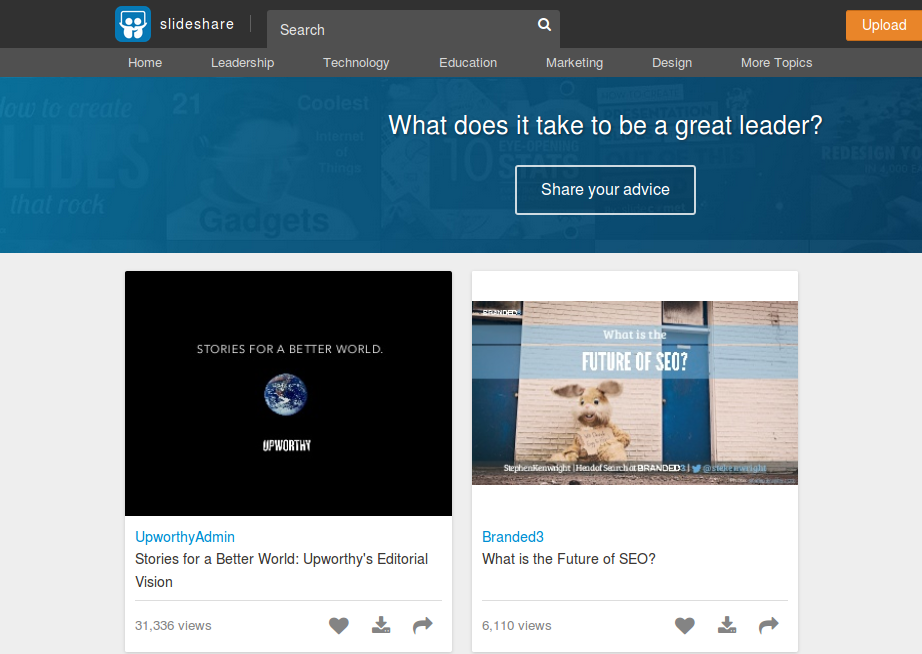 3. Evernote
The workspace for your life's work
Bring your life's work together in one digital workspace. Evernote is the place to collect inspirational ideas, write meaningful words, and move your important projects forward. Evernote builds apps and products that are defining the way individuals and teams work today.
Write. Collect. Discuss. Present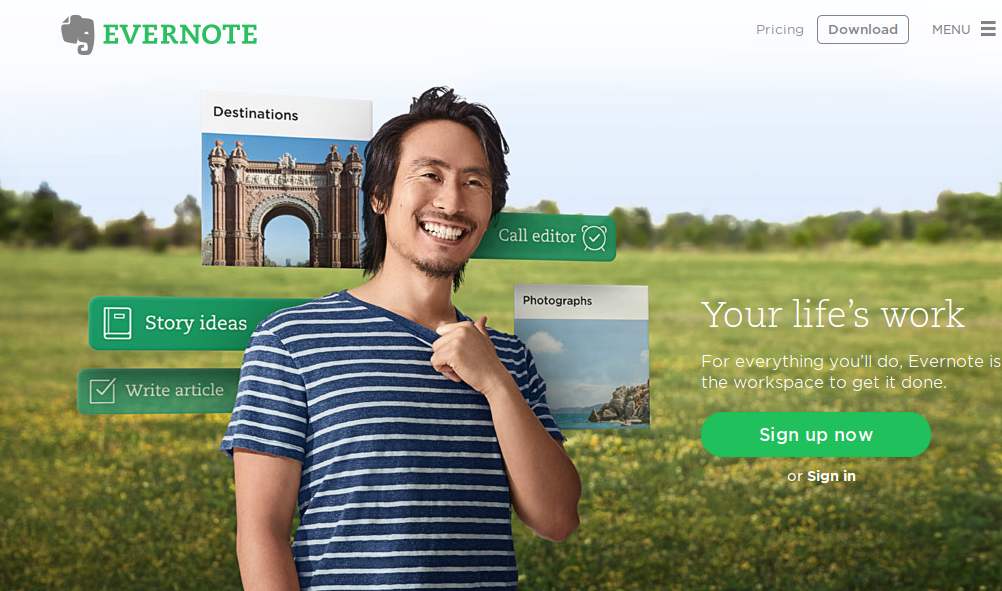 4. Oktopost
One Powerful Platform for Social Media Management
As a B2B company, your content needs to be where your clients are. Oktopost lets you easily manage large-scale content distribution to social media, across all of your profiles, and company pages. Quickly create and manage social campaigns to promote any type of content.
Schedule, Measure and Integrate.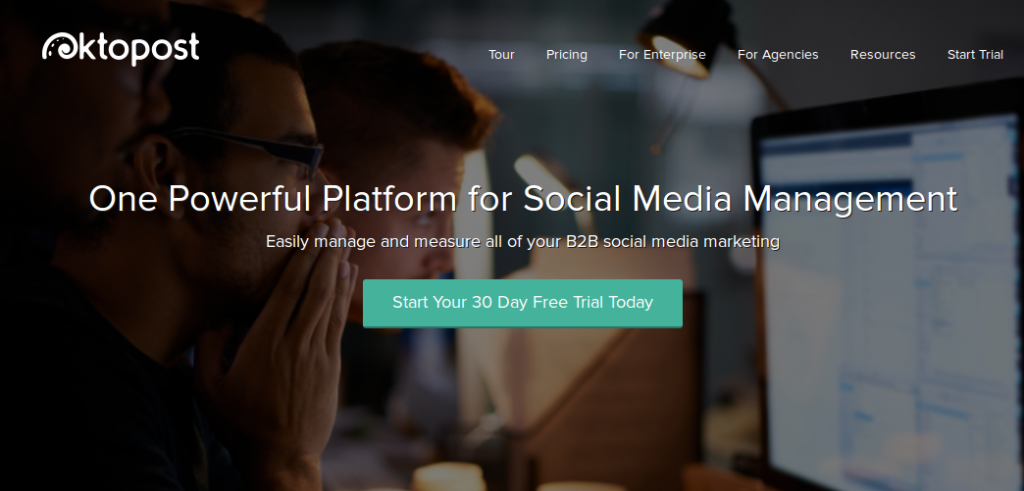 5. LookBook HQ
LookBookHQ is a sophisticated marketing tool for those in the business. It's a unique way to add flavour to your content whether press releases, infographics, announcements, blog posts, videos etc.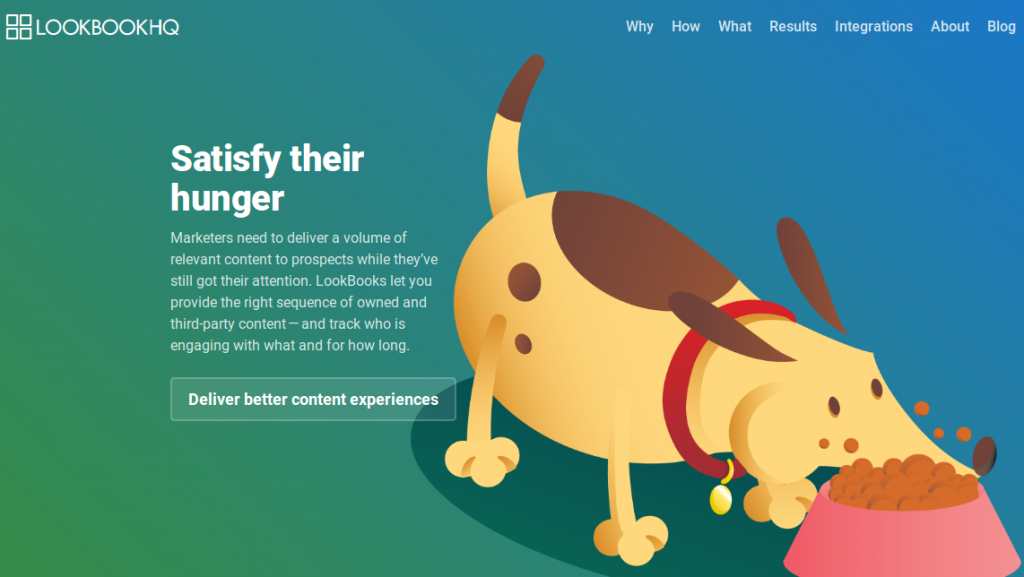 6. Triberr
Home of Influencer. An Influencer Marketing Platform
A community of talented Bloggers and Influencer come together to read and share great content. It's a useful extra backlink and an opportunity to gain influence and authority in your niche.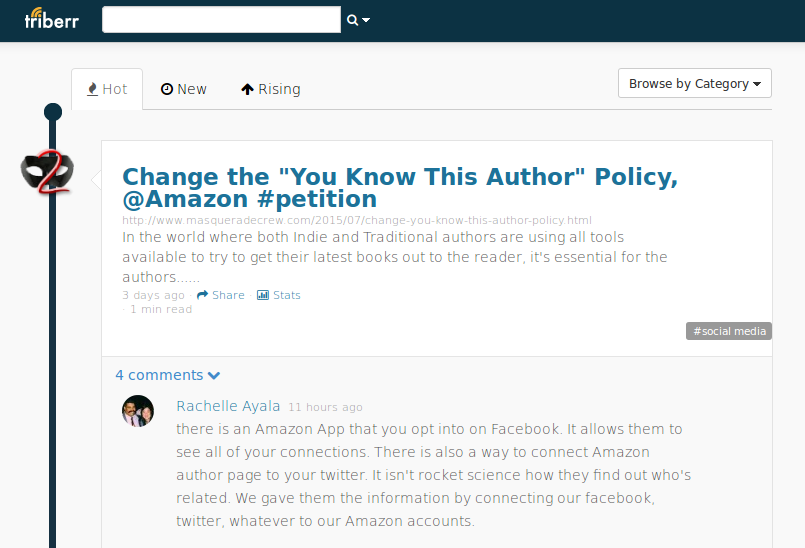 7. Listly
Lists made easy + social + fun!
Share your interests. Engage your audience. Collaborate with friends. Make beautiful and fun listicles. The simplest way to create, curate and share. The premium version adds a range of features to the free including advanced moderation, no ads, private lists, customized embedding tools and more.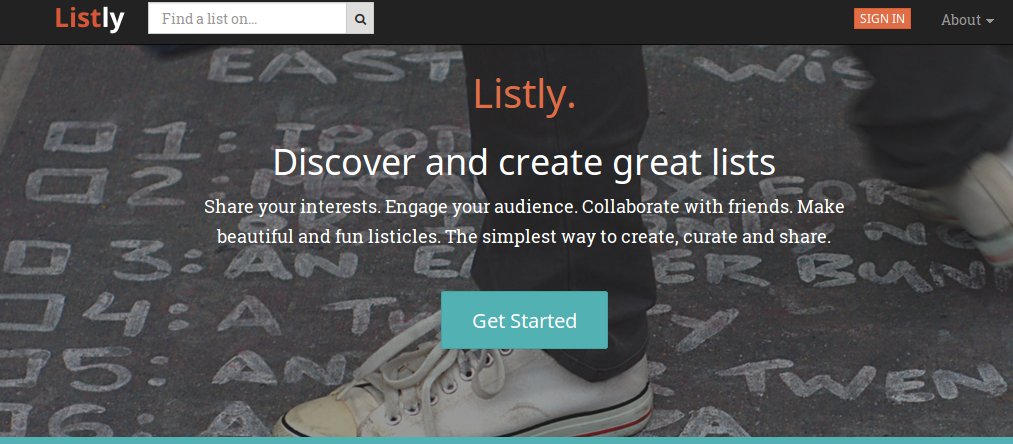 8. Readz
A Content Creation and Publishing Platform for Inbound Content
Better inbound content. Readz allows brands to rapidly create beautiful inbound content tools online, in particular: micro-sites, brochures, interactive magazines, white papers, and similar kinds of content. Readz is the one-stop solution for brands to create interactive brand content for the web.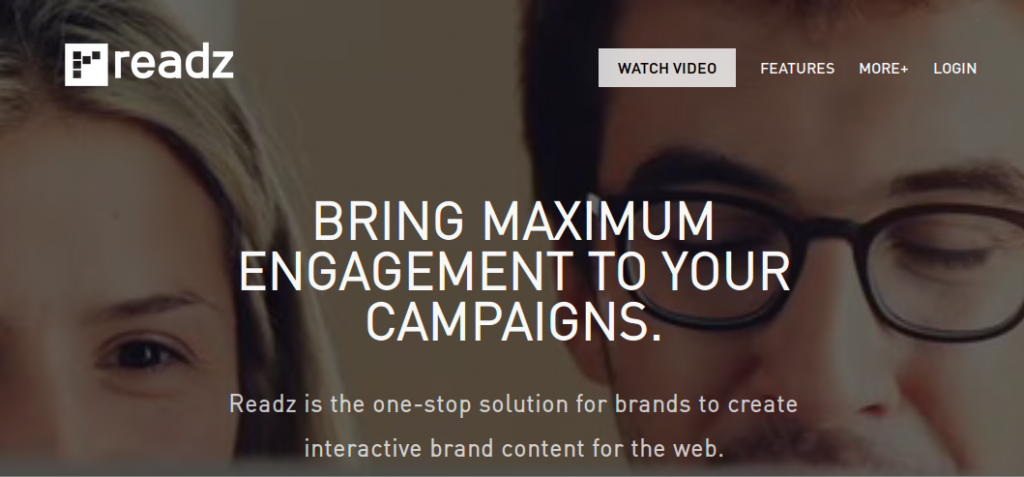 9. Bundlr
Bookmark and discover amazing content
Create topic pages with photos, videos, tweets and documents. Share them with everyone. Using "Bundle This!", Bundlr's browser button, you can clip content while you browse the Internet. Just press the button to save the content you want, and the meta-data around it, to the bundle you pick. Each bundle has its own public webpage you can share freely (through its link or on social networks) or even embed on any website.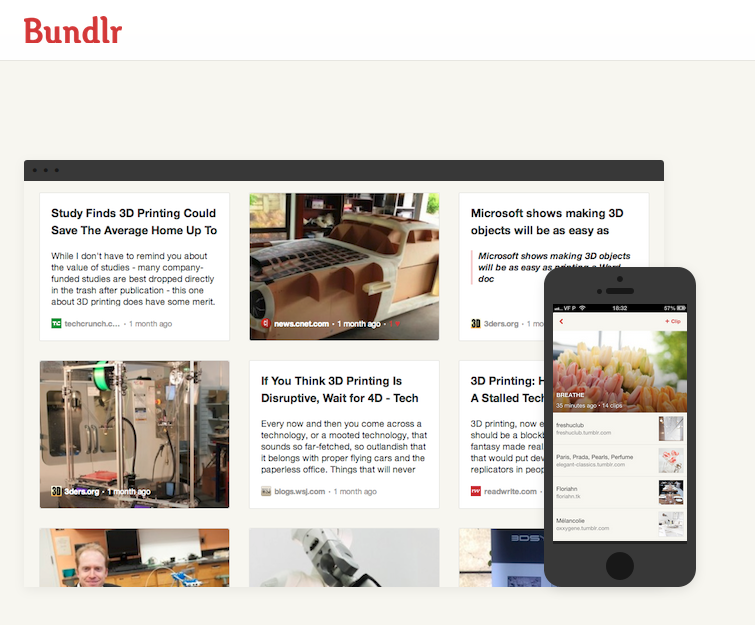 10. Storify
Make the web tell a story
Create stories using social media. Turn what people post on social media into compelling stories. Collect the best photos, video, tweets and more to publish them as simple, beautiful stories that can be embedded anywhere.
Storify is the easiest way to find, collect, and share what people are saying all over the web. Join top companies, brands, and agencies as well as millions of users on the best platform for leveraging social media.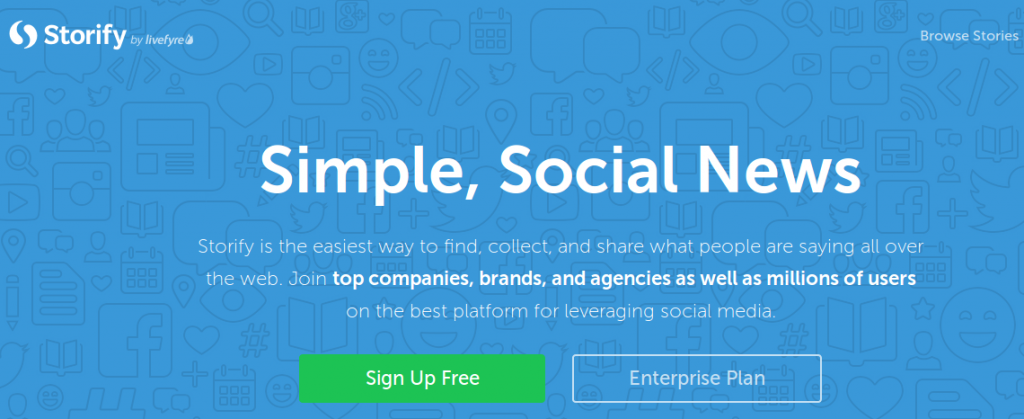 11. Visual.ly
Content Marketing for Brands
Visually creates custom sharable infographics, videos, and interactive experiences for brands to use in content marketing and native ad campaigns that drive ROI.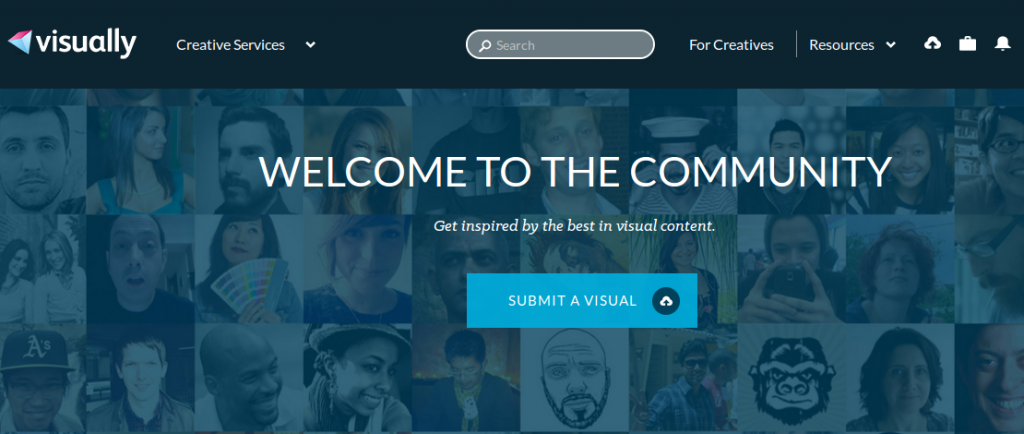 Hope you like these tools! What is your favorite tool?
Source: http://www.sitegains.com